The Best Time To Buy Real Estate In Alaska
Given the propensity for inclement weather and harsh winter storms, Alaskan real estate market trends are closely tied toward the change of season. Timing the purchase of your new home in accordance with this season-oriented market trend can save you thousands of dollars in the final cost of the home. Springtime is one of the best times of the year to purchase property throughout Alaska as the weather is beautiful and it's easier to get around the state. Here are some of the benefits that make spring such a desirable time to invest in a new home.
Houses Are Plentiful
With the end of winter, two things usually happen: residents have either realized they have had enough of the weather and have decided to relocate, or they are trying to get money for summertime vacations. This leaves an influx of houses on the market, increasing supply and bringing down costs to buyers.
With greater supply, housing lenders are far more likely to send money into the Alaskan real estate market to take advantage of profits that can be made from interest on home loans, making it easier for you to get approved. This means that there will also be more houses that you can choose from, and it's always nice to have more options.
Winter Proofing Isn't As Important
During the springtime, you won't have to worry as much about weatherproofing your home against the cold. Chances are that realtors for the buying party have already recommended general repairs to the home so that the house was ready to show, so you won't have to give away too much money to get the house in living condition.
This provides you with a little more flexibility on how and when you invest your money while maintaining the modern comforts of living. At that point, you will have half a year to prepare yourself for the next winter season once you get moved in and settled.
You Can Enjoy The Landscape
Moving in spring helps you to get a better idea of how the house will look year round when everything is vivid and green. You'll get the opportunity to work on your new home and make the property personal to you. Any other time of the year would limit the amount of exterior work and alterations that you could perform on the house and this takes a lot of the excitement out of buying a new property in the first place
There is More To Do
Spring is one of the most beautiful times of the year and Alaska is a hotspot of outdoor activities to enjoy. AcquiringAlaskan real estateduring this time of the year gives you greater opportunities to take advantage of these activities and access many parts of the state that become unavailable once the roads start getting bad. The days will start getting longer in the summertime and people will be more hospitable and willing to help.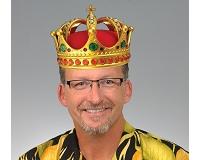 Author:
Gary Cox
Phone:
907-727-4279
Dated:
February 25th 2016
Views:
1,206
About Gary: What makes me the King? I am your servant! I will earn your loyal business through work, not throu...